Achieving co-existence between People and Nature in Aichi
Aichi has taken various measures toward realizing "Coexistence between people and nature" through collaboration of various stakeholders.
With this group, we wish to contribute to achieving the Aichi Biodiversity Targets by promoting actions of subnational governments.
About Aichi
Population: about 7.5 million
Area: 5,163?
GDP: about 350 billion dollars
Main industries: Motor vehicles, aeroplanes
Nature preservation zone: about 17.2% of the prefecture
Fauna and flora: 16,180 species
Aichi Prefecture is located in central Japan, with its southern coasts facing the Pacific Ocean. Its capital (and Japan's third-largest city) Nagoya is located in the western part of the prefecture.
While Aichi is an industrial prefecture with the largest industrial shipment in Japan, the prefecture is aiming for a sustainable society with harmony between the economy and the environment.
Nature in Aichi
In Aichi, you can see a variety of landscapes including mountains, forests, satoyama*, farmlands, urban areas, wetlands, marshes, rivers and coasts.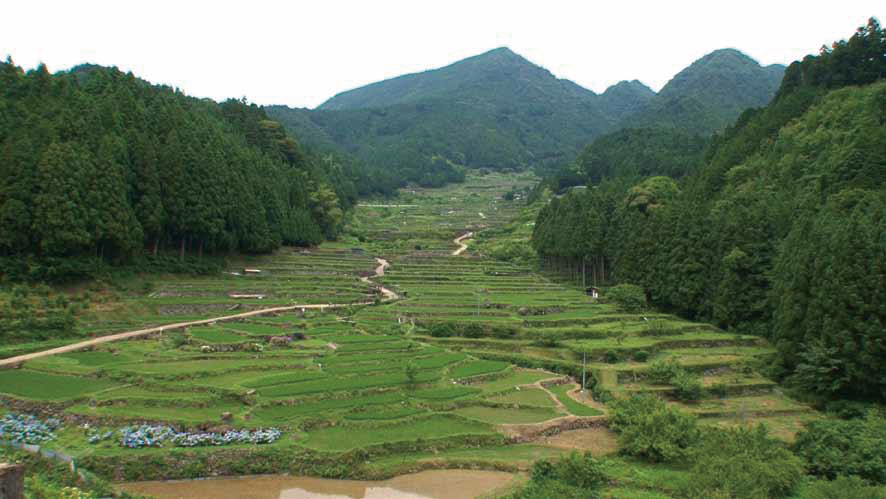 *Area between mountain foothills and arable flat land that has been developed through centuries of human activities including agricultural and forestry use.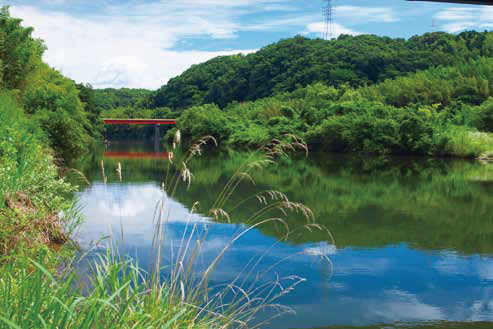 The Biodiversity Strategy 2020 of Aichi
~Toward achieving coexistence between human and nature~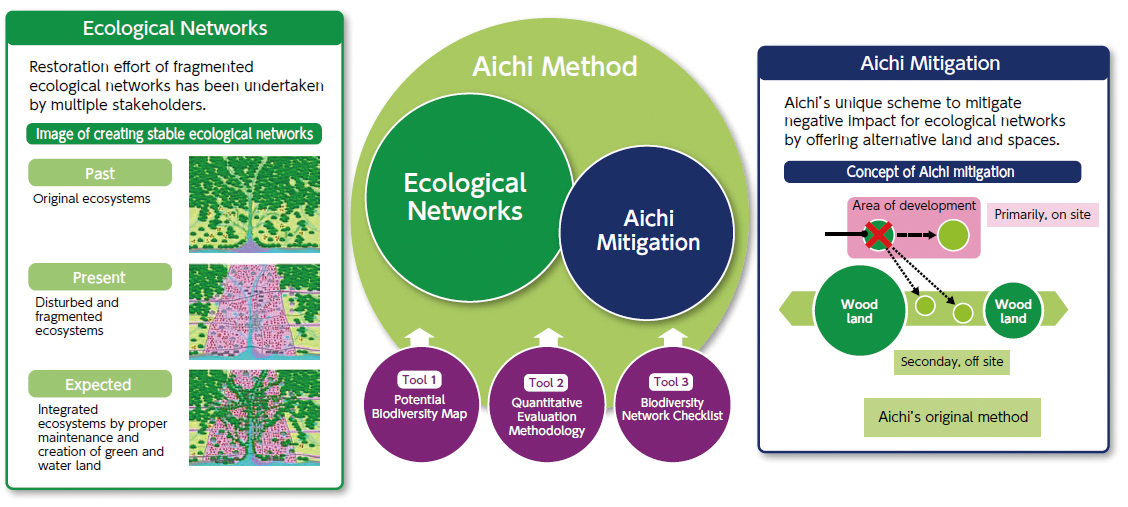 In March 2013, Aichi Prefecture adopted the Biodiversity Strategy 2020 of Aichi as its Local Biodiversity Strategy and Action Plan (LBSAP) that takes into account Aichi's local targets within the framework of the CBD Aichi Biodiversity Targets.
In consideration of the high concentration of industrial activities in the prefecture, the Biodiversity Strategy 2020 of Aichi is based on the Aichi Method, which aims to reconcile the economy with the environment.
Under the Aichi Method, various stakeholders in society, including citizens, business operators, NPOs and local governments jointly work toward common objectives, creating ecological networks while strengthening interpersonal relationships. Aichi Prefecture will take effective and urgent action to halt the loss of biodiversity by 2020 in its nine regions.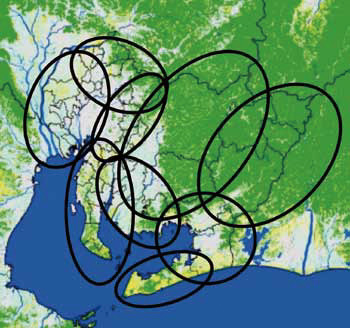 <Example of the efforts of the Ecological Network Councils>
Collaborative cultivation of seedlings to restore native forests
Seeds collected in the woods remaining on industrial sites are distributed to local residents and elementary schools. The seeds are then planted to grow into seedlings, which are re-planted on streets and in parks in local area.